Personality Traits Based on Favorite Color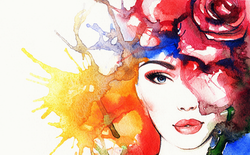 Want to read someone's personality? ask her/him about the favorite color and we will surely know her personality. Color is perceived by the brain which is then seen by the eyes and felt by the heart which then aligns with our personality.
The following are personality traits based on your favorite colors :
1. BLACK :
Leadership, independence.
Generous.
Critical, analysis.
Likes practicality.
Stiff, cold person.
2. RED :
Intellectual, broad-minded.
Likes challenges, freedom, traveling.
Loyal.
Have big dreams.
3. YELLOW :
Highly Sensitive People.
Creative.
A good planner.
Shy and introverted personality.
4. PINK :
Optimistic.
Doesn't like confrontation.
Likes work-life balance.
Able to maintain good relationship.
His personality is charming.
5. ORANGE :
Likes social activities, cares about others.
Imaginative.
Extrovert, spontaneity.
Energetic, likes sensation.
Good at keeping secrets.
6. WHITE :
Independent, fearless, passionate.
A person full of secrets.
Tends to be careless.
7. GREEN :
A true adventurer.
Sensational.
Tend to be arrogant.
Generous, free spirit.
Entertainer.
8. GRAY :
Likes self-introspection.
Creative, lots of work.
Likes solitude and serenity.
9. BROWN :
Perfectionist.
High ambition.
Stubborn, vindictive.
Likes to help others.
10. BLUE :
Diligent.
Stubborn.
Strong work ethic.
Doesn't like being ordered.
When talking a lot of people who like it.